"…Provocative and ironic, Fabio Coruzzi's language describes scenarios of social criticism, reflecting almost specularly the cultural reality of our metropolitan society, sandwiched, as he says, "between concrete and the asphalt". Anonimous figures, chaotic spaces, urban life's scenes,women and men in their working environment, athletes and hooligans at sport events, traffic of the city..Life flows incessantly within Fabio Coruzzi's work and the author become a faithful witness of it…"
Maria Vinella – art critic
"… as architect by training, I was immediately struck by Fabio's cityscapes, there was a kind of roughness that reminded me of sophisticated graffiti".   
Antonio Capelao - Bicha Gallery
"There isn't any general introduction to my art, I am getting allergic to presentation because I care about the content instead of the package.

At this stage of my career or artistic life, I do not follow any narrative in particular, I find myself inspired by single episodes, single artworks, single thoughts.

My body of work is made by single pieces that might fall in some category, but after all these are single stories. Each artwork tells a story that might not have any link with a previous artwork. It's a independent, autonomous thought. Establishing a common introduction is almost impossible.

Making a statement reduce the possibility for an artist to express and explore at 360 degrees. Every written sentence can be changed, continuously reinterpreted. My artistic research is always free to develop within any direction. It's more like a book, or a movie. It tells right there and stays right there. What comes next is life: I never know. It's just a restless evolution"

" am trying to use my art as a tool to vandalize, to spoil the fake beauty, the fake symbols, the fake principles, the fake values of contemporary society.The intros to my work want to be a mix of real life and visual poetry"
LIFE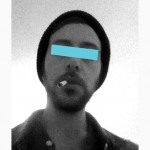 Born in Italy, 1975. Living and working in Los Angeles

London College of Printing – BTEC Diploma Graphic Design – 2002

BA (hons) of Arts – Illustration – London College of Communication – 2005

Printmaking Studies – London College of Communication – 2002
Photography Studies – London College of Communication – 2006
Advanced screen print studies – London College of Communication – 2007
REPRESENTATIVE GALLERY - ARTSPACE WAREHOUSE  
https://www.artspacewarehouse.com/en/artist-fabio-coruzzi
EXHIBIT
2022 - Artspace Warehouse - Los Angeles
2021 -

 

Premio MAKMA - MUVIM

  

Valencia

 





       

Artspace Warehouse  Los Angeles 
         

 


       Winner  Enegan Art Prize - Firenze 

 



2020 - Premio MAKMA - MUVIM Valencia -

 





       

LA Metro

  

Redondo Beach Project



       

LA Art Show - Los Angeles

 





       

SOLA Contemporary Los Angeles 

 



2019

  

- Hive Gallery Los Angeles

 





        

Premio Enegan Art Firenze

 





        

Artspace Warehouse Los Angeles

 





        

KEOA Contemporanea - Irun

 



2018

  

- Bienal Eve Marie Zimmerman Tenerife

 





        

The Other Art Fair Los Angeles

 





        

Au Fond Du Bois

  

Bruxelles

 





        

Affordable Art Fair Bruxelles 

 



2017

  

- Affordable Art Fair New York

2016

  

- Saatchi Art Los Angeles

 





        

Affordable Art fair New York. 

 



2015 - Affordable Art Fair New York

 





        

Artspace Warehouse Los Angeles

 





        

China Printmaking Museum Guanlan

 





        

Gabrovo Museum

  

Bulgaria

 





        

Xylonite Arts London

 





        

GX Gallery London

2014

  

- Cacak Bienal of Printing Serbia

 





        

Affordable Art Fair Battersea

 





        

Affordable ArtFair Stockholm

 





        

The Freud Museum London

 





        

Affordable Art Fair Hampstead

 





        

London Art Fair



 

2013 - Affordable Art Fair Singapore

 





        

Affordable Art Fair Battersea

 





        

Medici Gallery London

 





        

Affordable Art Fair Stockholm

 





        

Affordable Art Fair Hampstead

 





        

Gabrovo Museum Bulgaria

 





        

Artspace Warehouse Los Angeles

 





        

Affordable Art Fair New York

 





        

Affordable Art Fair Hong Kong



        

Affordable Art Fair Bruxelles

 





        

London Art Fair

 



2012 - Medici Gallery London

 





         

Affordable Art Fair Singapore

 





         

Galleria Ostrakon Milano

 





         

Affordable Art Fair Battersea

 





         

Affordable Art Fair Stockholm

 





         

East London Printmakers

 





         

Affordable Art Fair New York

 





         

Fondazione Banca del Monte Foggia

 





         

Bicha Gallery London

2011 - Opera Campana dei Caduti Rovereto

 





         

 Smokehouse Gallery London -

 





         

 Triangle Studios London

 





         

 Royal College fo Art -

  

BBC TV



        

  The Freud Museum London

2010 - ArteOra Arte Contemporanea - Foggia



       

242 Gallery - London



       

Penang State Museum - Malaysia



       

Pushkin House - London



       

Space Gallery - London



       

Subway Edizioni - Metropolitane Milano



       

Galleria Terre Rare - Bologna



       

Center for Study

  

Political Graphics - Los Angeles



       

London Fashion Week - Somerset House

2009 - Bibliotheca Alexandrina - Egypt



       

Quijang International Print Festival - China



       

Pasquale Siniscalco Gallery - Milano



       

Bankside Gallery - London



       

Guanlan Print Museum - China



       

Gabrovo Museum - Bulgaria



       

Spike Print Studio - Bristol



       

Factory Art Contemporanea - Trieste



       

Sint Niklaas Dienst Museum - Belgium



       

Brothers Grimm Museum - Kessel



       

ArteOra Arte Contemporanea _ Foggia



       

London City Hall

 



2008 - Guido Iemmi Art Studio - Milano



        

Latajaka Gallery - Warszawa



        

Deutsches Maerchen Und Wesersagen Museum

 





        

Lessedra Art Gallery - Sofia



        

London City Hall



        

Bankside Gallery - London



        

Tetovo Museum - Macedonia

2007 - University of the Arts Gallery - London



        

Galleria San Fedele - Milano



        

CSPG - Los Angeles



        

Lessedra Contemporary Gallery - Sofia



        

Museo Castello Aragonese - Taranto

2006 - Premio Italian Factory - Milano



       

University of the Arts Gallery - London

2005 - Platform for Art- The London Underground



       

Red Gate Gallery - London





ARTIST TALK





May 2008 - Print and the City – Estorik Collection of Modern Italian Art - London





Representative Galleries:





Artspace Warehouse – Los Angeles – USA





Bicha Gallery – London - UK





GX Gallery – London – UK





ArteOra Arte Contemporanea – Foggia – Italy





PRIVATE COLLECTIONS





Victoria & Albert Museum 





London Underground 





University of the Arts London





ArteOra Spazio Arte Contemporanea - Foggia





Factory Art Gallery – Berlin





Penang Museum - Malaysia





C.S.P.G.   Center Studies Political Graphics - Los Angeles 





LA METRO art collection